Ford Dealers Reveal the 10 Best Cars to Buy as Gift for Father's Day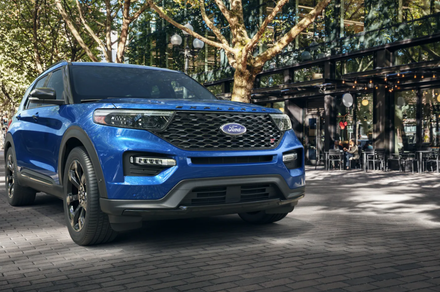 It's that time of the year again when fathers receive all sorts of ties, power tools, and the obligatory "World's Best Dad" mug. However, if you genuinely wish to give your old man the perfect Father's Day gift this year, then you can never go wrong with a shiny new set of wheels. Fortunately, Ford dealers around Sellesburg, IN, just rolled out their top ten picks of the best cars to purchase as a gift for Father's Day.
Ford Flex
Look at it this way; the Ford Flex is to dads the way minivans are to moms. As a Ford dealership in Southern Indiana once pointed out, the Flex is precisely that kind of car that you'll expect any suburban dad to have. If fully equipped, the Flex can haul up to 4,500 pounds of cargo. So it doesn't matter whether your dad will be towing an open-air trailer or a busload of kids – the Flex can undoubtedly do it all.
Ford Bronco Sport
If your dad is the type of guy who likes to bring the kids out on a weekend of fishing and camping, then this car is the perfect gift for him. Ford Bronco Sport is intentionally designed to have easy-to-clean surfaces and a roomy interior to carry both passengers and cargo. It even offers a Cargo Management System to help your dad organize all his stuff. This vehicle is also fully equipped with an advanced Terrain Management System that enables your dad to drive on any terrain.
Ford Escape
If you are looking for a more stylish vehicle for dads with an active lifestyle, then you might want to take a closer look at Ford Escape. The model offers four different engines to choose from. However, if your old man wants the best-in-class fuel economy, you should buy the hybrid 2.5L IVCT Atkinson-cycle I-4 engine. This model offers flexible cargo and passenger space as well as impressive towing prowess, although your dad might have a bit of trouble going off the road with this one.
Ford Taurus
Ford has stopped producing Taurus in 2019, but that does not mean that you will never find one available for sale at your local Ford dealership near Jeffersonville, IN. Aside from being affordable, this sedan personifies most dads' qualities: unpretentious, reliable, practical, and family-oriented. Don't let its unassuming exterior fool you. The Taurus has enough horsepower under its hood to give your dad a superior driving experience.
Ford Expedition
Power, style, and performance are just three adjectives that can accurately describe this vehicle. The Ford Expedition can undoubtedly turn the heads of other motorists, making your dad the object of envy on the road. With an Expedition, your father can tow a whopping 9,300 pounds of cargo without breaking a single sweat.
Ford Focus
Even though this model was officially retired last year, it is still widely regarded as the best compact car ever produced in the market. Focus boasts agile handling, good reliability ratings, spacious front seats, and a high-performing engine. So if you want to buy your dad a sporty, compact car, then you might want to include a (slightly) pre-owned Focus to your shortlist.
Ford Explorer
Unlike most vehicles on this list, you might go a bit over the budget with a Ford Explorer. Still, it will be all worth it as this vehicle has been awarded as the 2021 IIHS Top Safety Pick. The Explorer is designed for fun-filled adventures with the whole family. Its athletic look coupled with the latest technology makes this vehicle ideal for the modern family man.
Ford F-150
Is there a better love story than a man and his truck? Ford F-150 is undeniably one of the best trucks ever made. It combines military-grade, high-strength aluminum alloy body and premium grade technologies that would tame even the most challenging terrains. The Ford F-150 also offers the best-in-class towing and payload capabilities of up to 8,500 pounds. Indeed, this is the kind of Father's Day gift that will keep on giving.
Ford Ranger
A Ford dealership near Charlestown, IN, dubs this model as the most affordable truck in its class. The Ford Ranger can do some heavy-duty lifting without breaking your wallet. The beauty of a Ford Ranger is that it does not look out of place in a suburban neighborhood but can still give that off-road driving capability that some dad-car enthusiasts desire.
Ford Mustang
The Ford Mustang is probably on top of everyone's list of cars they wanted to own, not just dads – and why not? The vehicle itself is iconic and has seen many variations since the model was first introduced in 1969. It doesn't matter whether you choose Mach 1, Shelby, GT500, or the classic Mustang Fastback. All of these variations offer impeccable engine performance. Of course, it also does not hurt that a Mustang will always look good in your dad's driveway.
Still not sure what vehicle to buy for Father's Day? Check out Jim O'neal Ford for more helpful tips.