Your Local Palos Hills Chevy Dealer Is Getting Futuristic: 2020 Corvette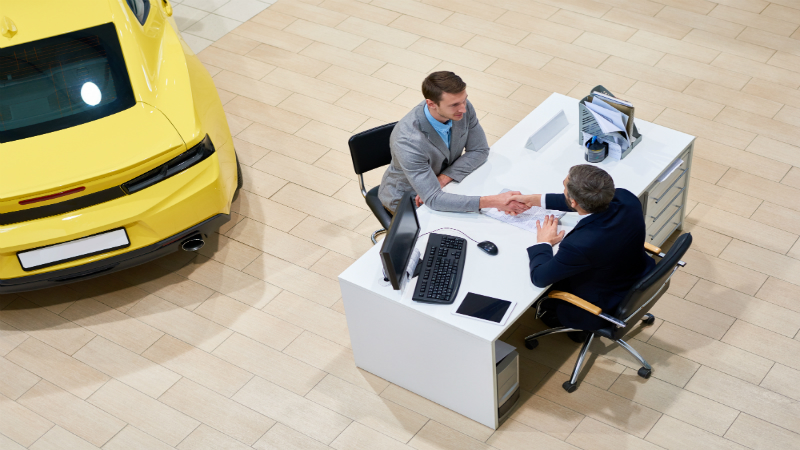 Your local Chevy dealership in Palos Hills is the ideal place to learn more about the 2020 Corvette Stingray. It marks the 8th generation of the iconic sports car, retaining only one component from its previous iteration and boasting a sexy, throwback-inspired mid-engine V8 configuration. Plus, at a whopping 495-horsepower and 0 to 60 in three seconds, the 2020 Stingray is destined to be a new collector's classic.
Three Trim Levels & Tons of Treats
The 2020 Corvette's three trim levels are: 1LT, 2LT and 3LT. Each comes in a wide array of iconic and trendy exterior colors, such as Zeus Bronze Metallic, Torch Red, Black, Rapid Blue, and Accelerate Yellow. Each trim also offers an assortment of interior seat colors, with Mulan leather-wrapped GT1 seats on the lower trims and carbon fiber-trimmed, Napa leather-wrapped G2 seats on the 2LT and 3LT trims.
The new, high-octane V8 engine refuses to remain hidden. Not only does the 2020 Corvette's engine position contribute to its visible silhouette, but the heart of the engine always remains visible through a rear hatch window. Its hundreds of horsepower coupled with a dual-clutch transmission and laser-quick shifts can maintain a max speed of 194 mph, all with the seamless ease of an automatic and the tactile responsiveness of manual.
Cutting Edge Tech for Short Trips & Journeys
Thanks to Near Field Communication tech, the 2020 Corvette's various Bluetooth-capable platforms pair with enabled phones through mere proximity. You position your Bluetooth-enabled smart device or phone appropriately, and the pairing happens automatically. An in-cabin Wi-Fi connection with 4G LTE speeds is available, so you and a guest can surf, and stream as needed.
Our favorite feature is easily the front lift. It lifts the Corvette's front nearly 2 inches in less than three seconds, helping you safely clear obstacles or prevent front end scraping when ascending steep driveways. Plus, the feature remembers up to 1,000 GPS locations, deploying front lift automatically every time you confront a stored GPS location.
Hawk Chevrolet Bridgeview is your friendly, family-owned Chevy dealership in Palos Hills, serving your neighborhood and other Chicago communities. Come by and see the current Corvette fleet. Take a test drive or pick up some info about the coming 2020 Corvette. You can also visit our website today.